Best Practices for Selling Your Commercial Real Estate in Southern California
The commercial real estate industry consists of approximately seven sectors and over 70 subsectors. Commercial property types demand different considerations and requirements, so you need to work with a team whose members have the training, success record, and experience to deal with your type of commercial property. 
A well-thought-out strategy can prevent wasting thousands of dollars and produce great results.
The following are important elements of a successful go-to-sale strategy:
An Evaluation of a Property
Property values are determined by an inspection conducted to determine the property's current market value.
Commercial real estate agents or independent appraisers or inspectors usually perform these services on behalf of the seller or a financial institution considering funding the purchase, typically under the seller's instructions. When considering purchasing a property, buyers may also request a property valuation and structural surveys that assess the property's physical condition.
Mortgage lenders (such as banks) may request a property valuation before approving mortgages or refinancings to ensure the property's value can cover the loan as collateral. By doing so, they get the confidence to lend the capital, knowing that if the mortgage isn't paid, you can recover the outstanding amount by reselling the property.
Most lending institutions use licensed property appraisers as their preferred choice. A real estate agent will typically value the property for the seller. An estate agent's valuation or BPO (Broker Price Opinion) may be different from that of a licensed appraiser. Unlike other agents, commercial real estate agents work for the vendor (that is, the seller) and receive a commission based on the price the property sells for. 
Therefore, they may have a more optimistic view of the value of a property than a licensed valuer who is legally responsible for the information they provide and must produce a valuation based on facts and accurate information.
Before the valuation, sellers should make sure their properties are clean and tidy, as this can influence the value, along with the style and state of decorations, decorations, and furnishings.
Property valuations are typically produced in the form of reports and may include information such as: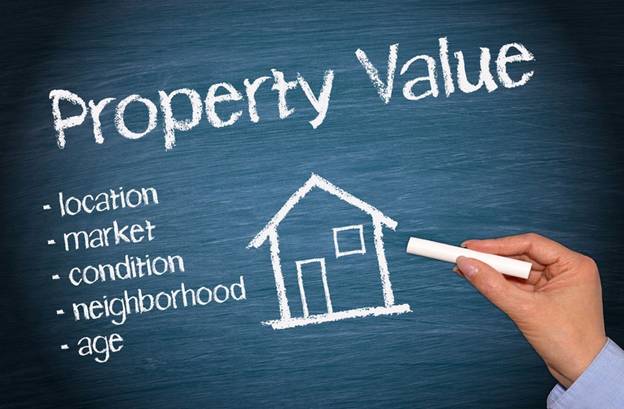 Source: Civil Read
An age estimate for the property.

An overview of the construction.

Building and land sizes.

Dimensions and layouts of rooms

Fittings and fixtures details.

Various physical attributes, wear & tear, etc.

Information about any structural problems (cracks, subsidence, etc.).

The improvements made (e.g., paving block driveways, house extensions).

An analysis of the area's sales.

Make use of class and existing permissions, such as planning permission.
Development Plans that Might Change the Value of the Property in the Future
For a property to be valued accurately, it is usually compared with other properties in the area that are similar. Therefore, planners and valuers examine zoning restrictions, by-laws, and other restrictions. Additionally, you will consider factors such as the quality of the surrounding area, the reputation of the area, the market demand, and the existence of amenities (e.g., schools, hospitals, green spaces, and so forth).
The Land Registry also provides a monthly update of house prices across different areas.
Detailed Market Analysis
In a comparative market analysis (CMA), the property's value in the immediate area is estimated based on recently sold, similar properties. Commercial real estate agents and brokers create CMA reports to help sellers price their properties out of the market and, less commonly, to help buyers make competitive offers. You can perform a comparative market analysis by consulting commercial real estate listing websites like Loopnet.com to find similar properties (known as "comps").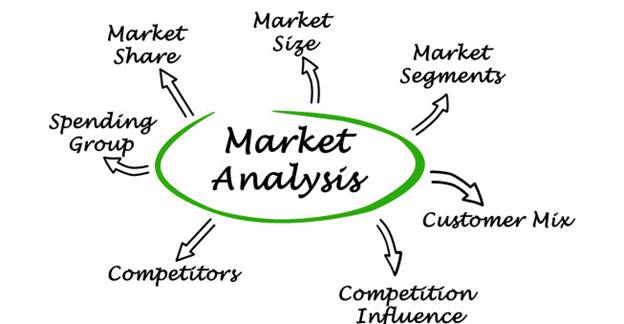 Source: B Plans
To list their homes at a competitive value, sellers should consider a comparative market analysis. It's best to set a price that is not too low, so the seller forfeits money, nor too high, so the house doesn't sell. A CMA can assist buyers in verifying a home's value and help identify a competitive offer that you will view seriously without going too far overboard.
CMAs compare the subject property with similar homes based on their size, location, and features. CMAs often use sales of recently sold homes in a similar subdivision. 
If you're in a great real estate market or live in a rural area, finding recent homes that have sold in the immediate area can be challenging. An appraisal might be the best approach in these cases.
A commercial real estate agent or broker will compile a report detailing their findings when they conduct a comparative market analysis. The CMA report is not standardized but will typically include the following:
Three to five comparable properties and the address of the subject property

The property description, including an elevation view, a floor plan, and a list of bedrooms and bathrooms

The size of each property

Comparison of each comp's sale price

Amounts adjusted in dollars if there are differences

The adjusted square foot price of each comparable

Value of the property in fair market conditions
A Market Value Estimate
OMV (open market value) estimates what an asset is worth in the market or the value investors assign to stock or business. For example, the market value of a publicly traded company is also commonly referred to as its market capitalization, which is calculated by multiplying its outstanding shares by its current share price.
It is easier to determine market value for exchange-traded instruments such as stocks and futures than over-the-counter instruments such as fixed income securities since their market prices are widely disseminated and easily accessible. It is, however, difficult to determine the market value of illiquid assets such as real estate and businesses, which may require business valuation experts and appraisers to conduct the assessment.
Market value can fluctuate a great deal over periods and is substantially influenced by the business cycle. When recessions accompany bear markets, market values plunge; when economic expansions occur, market values rise.
The Preparation of an Integrated Marketing Package
Creating an integrated marketing strategy that incorporates social media marketing, content marketing, email marketing, and search engine optimization is vital for today's digital marketers to attract and convert buyers.
Suppose you're in charge of developing your company's marketing strategy for next year, or maybe you're just starting on your own and need to create a marketing plan from scratch. Your last business plan or graduation from business school might have been 20 years ago. You realize that times have changed somewhat.
It doesn't matter what the case is; taking steps today to create a functional, straightforward marketing plan will set you up for success in the next year, getting results you can measure and quantify.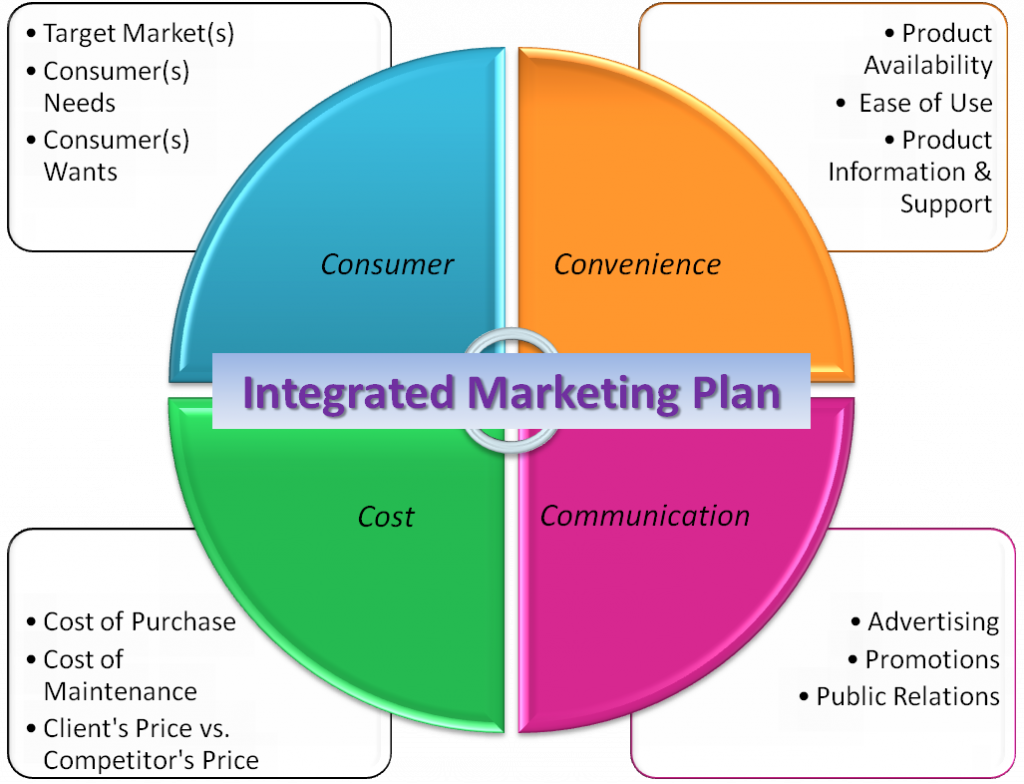 Source: Marketing Management Blog
Protect the Seller by Complying with all Statutory and Contractual Disclosure Requirements
Both buyers and sellers can benefit from a disclosure document. For example, property owners are typically required to disclose information in a written document when selling their property.
Different states and localities have additional requirements.
A disclosure document should generally describe a property's current conditions and how they may negatively impact the property's value. Sellers can be sued and convicted if they willfully conceal information. Sellers who sell a property "as is" are usually required to disclose details about the property. 
A seller's disclosure requirements impact everyone, but they pose a particular problem for flippers, who purchase properties and then remodel and resell them to make a quick profit. It's common for flippers to purchase property in bad shape.
The following are some of the disclosures that commercial real estate owners should become familiar with:
Death in the property

Problems with neighbors

Market Risks

Information about homeowners' associations

Maintenance/repairs

Damage caused by water

Items that are missing

Various state disclosure requirements. 
Offer Evaluation
When you obtain an offer to purchase your home, the first step to preparing yourself is understanding what to expect. Understanding what each section of the Purchase Contract means is the best way to do this.
Buying a home involves two parties entering into a Purchase Contract detailing the terms and conditions under which the sale. The document includes, among other things, the sales price, earnest money deposit, and the date of closing.
When you are familiar with the key terms and terms of a Purchase Contract, you need to decide what is most important. For example, what is your goal in selling the property? Do you prefer maximizing your proceeds or finding a buyer that can close on your timeline? Regardless of what you want to get out of the sale, understanding what's important will be crucial when deciding whether or not to accept an offer.
Negotiation
If you can't negotiate a commercial real estate sale on your own, you can hire a commercial real estate agent to help you. The job of a real estate agent includes negotiating on behalf of the client to get them the best deal possible. 
A commercial real estate agent's ability to negotiate heavily depends on the local and national markets. With today's trends in real estate, the sale of a home occurs more often than not quickly. Therefore, the financial decisions they make while purchasing, selling, and negotiating are also influenced by their role as agents.
As a negotiation tactic, they are always the ones to criticize your first offer or price. However, several studies found that naming your price second leads to better deals and can reduce anxiety following negotiations.
In some cases, being friendly and making connections with people on the opposing side pays off. A few personal touches and references can make a big difference when negotiating.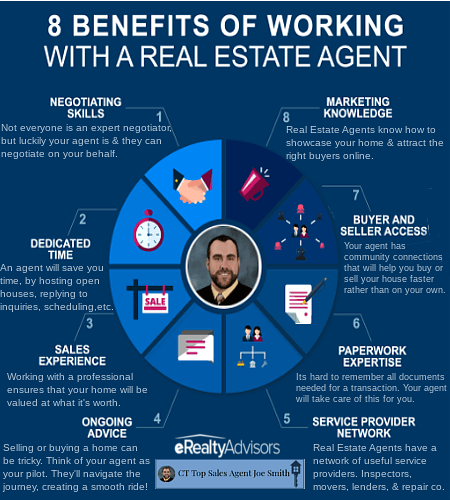 Source: CT Home Hub
Management of Escrow Process
Once both parties agree on a price and sign the purchase contract, your real estate agent will collect your earnest money, which will be applied to your down payment and placed into escrow with the escrow company or service specified in the agreement.
An outside entity manages escrow accounts to hold valuables, such as money, property deeds, and financial documents, for two agreeing parties until specified conditions are met during a financial transaction. Escrow agents may be real estate specialists, banks, financial institutions, or private individuals, depending on what the escrow is for.
A third-party escrow company manages the collection of funds and documents involved in closings, including the first earnest money check, the loan documents, and the deed. It may be handled by attorneys rather than an escrow firm, in which the attorney may use "settlement" rather than "escrow."
Assuring a Smooth Closure
If you plan carefully, closings can go smoothly and quickly – even when they're fraught with complications and setbacks.
The idea that all-cash sales will close more quickly than those involving a mortgage may sound appealing to you, but this is not always the case. There can also be issues with the title, such as a mechanics lien or an unresolved boundary dispute from the past.
There is also the possibility that you will reveal serious structural problems during an inspection report, which could delay the sale by several weeks or even months. As a result, a buyer's cash to close may not arrive at the closing agent in time, or the closing agent may receive the wrong amount. You can take several measures to prevent these problems – and others.
Obtain a "preliminary title report" for your review from a real estate agent, title company, or closing agent, especially if you suspect that the title may be impaired by a prior lien, estate, or divorce issue. By reviewing this report sooner instead of later, you will be able to avoid a possibly long delay caused by title defects.
Why CommercialConsult
In each of our commercial properties, we have a well-developed marketing campaign. Using our process, not only do we target a select group of target buyers, but we also ensure that your property gets maximum exposure on a global, regional and local level.  
Here at Commercial Consult, we are here to help you find a buyer for your commercial property. You can be sure that if you choose us to handle your commercial real estate transaction, you will get exactly what you want.