11 Costly Mistakes People Make When Selling Commercial Property
Selling commercial property can be maximally tasking and tiring, as it demands careful research, analysis, and planning. Similarly, you must be prepared to invest considerable levels of effort, thoughts, and strategies in pulling off a favorable sales deal. Unfortunately, several commercial real estate owners make costly mistakes nowadays, causing them to lose money and their properties in worse scenarios.
Many people are looking to sell their commercial real estate properties. Check the statistics below: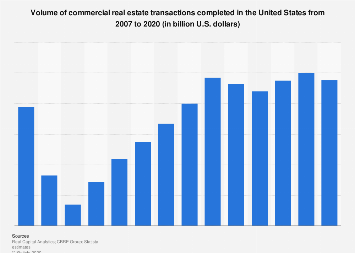 Source, Statista
You must be able to identify such mistakes and learn from them painstakingly so you won't also fall into such traps.
This article comprehensively analyzes the top and common mistakes that most people make when selling their commercial properties. You should keep the information explored in this guide somewhere handy as it can save you from losing thousands of dollars.
Let's get straight into such mistakes!
Top 4 Mistakes Rookie Sellers Make When Selling Their Commercial Real Estate.
1. Underpricing or Overpricing your Commercial Property
Undoubtedly, everyone desires to make maximum profit from each property sale. However, this is a common mistake most sellers consciously or unconsciously make during the sales process.
It is typical to be unsure of the exact price to value your property. This might cause you to either price such a property too high or too low.
Both cases are detrimental to your sales process: Overpricing your property may scare potential commercial real estate buyers off, causing such property to sit in the market for unusually long periods.
Similarly, underpricing your property may cause your prospects to doubt the authenticity of your commercial real estate. They may start to think there are underlying issues with the property that you're not divulging. Unfortunately, this might scare them from your property, too.
Hence, you might be very intentional while setting the price for your property. You must consider several factors, including the property's condition, location, and demand. Do not price your property based on "what you think it's worth." Instead, do proper research.
Ideally, commercial real estate sellers identify the fair market value and use such a value as your property's price, or slightly below.
Of course, setting the "perfect" price for your commercial real estate can be optimally challenging. Regardless, ensure you aren't doing so with your heart but with your head. Ensure you set an honest price for your commercial property to make such a property stand a chance in the market.
2. Paying Excessive Sellers' Fees
Before you eventually start the process of selling your commercial property, you must consider the total costs (fees) for such a property. However, this largely depends on a few factors, including the type of commercial property you're looking to sell.
Several rookie sellers make the mistake of accruing more-than-required costs as fees for selling their commercial property. This can be primarily associated with the varying nature of such fees.
In essence, how much you must pay to sell your commercial real estate might differ from the amount the next seller must pay. Hence, sellers must appreciably understand the various applicable sellers' fees before delving into selling their commercial property.
This way, you can be sure of paying only the required fees, and not in excess.
Generally, most sellers often accrue the following costs like fees for marketing and selling their commercial property:
Commercial Agent Fees: This fee is particularly for persons looking to sell their commercial real estate using commercial agents. Of course, this might be a smart move as trusted and reliable commercial agents can help quicken your sales process, making you seal the best possible deal.
Solicitor Fee: This fee covers the legal aspects of selling your commercial real estate and transferring its ownership to the lucky buyer.
Mortgage Redemption Fee: This is for commercial real estate owners whose properties have mortgages on them. Such sellers might be charged a mortgage redemption fee for paying it off early.
Removal Fees: This refers to the costs of removing furniture, equipment, and other items that aren't included in the sale contract. In essence, it is the costs accrued from decluttering your commercial property in preparation for sales.
Tax: You must pay tax on the profit you make from the commercial real estate sales deal, subject to any reliefs or exemptions that may apply.
There are several other fees attached to selling commercial property. Ensure you fully understand what you are paying for before making payments. Otherwise, you might end up making unnecessary payments.
3. Using a Wrong Commercial Broker
Another mistake most commercial real estate owners make when selling their commercial property is the use of wrong or unspecialized commercial brokers.
The importance of finding the right commercial broker for your sales deal cannot be exaggerated. Commercial brokers can help you agree to the right sales agreement terms, save you time and money, etc.
However, using the wrong broker can destroy everything you have worked tirelessly to accomplish. Therefore, you must do proper research before choosing a broker. Ensure your broker is professional, creative, and, most importantly, experienced in helping commercial real estate owners sell their properties.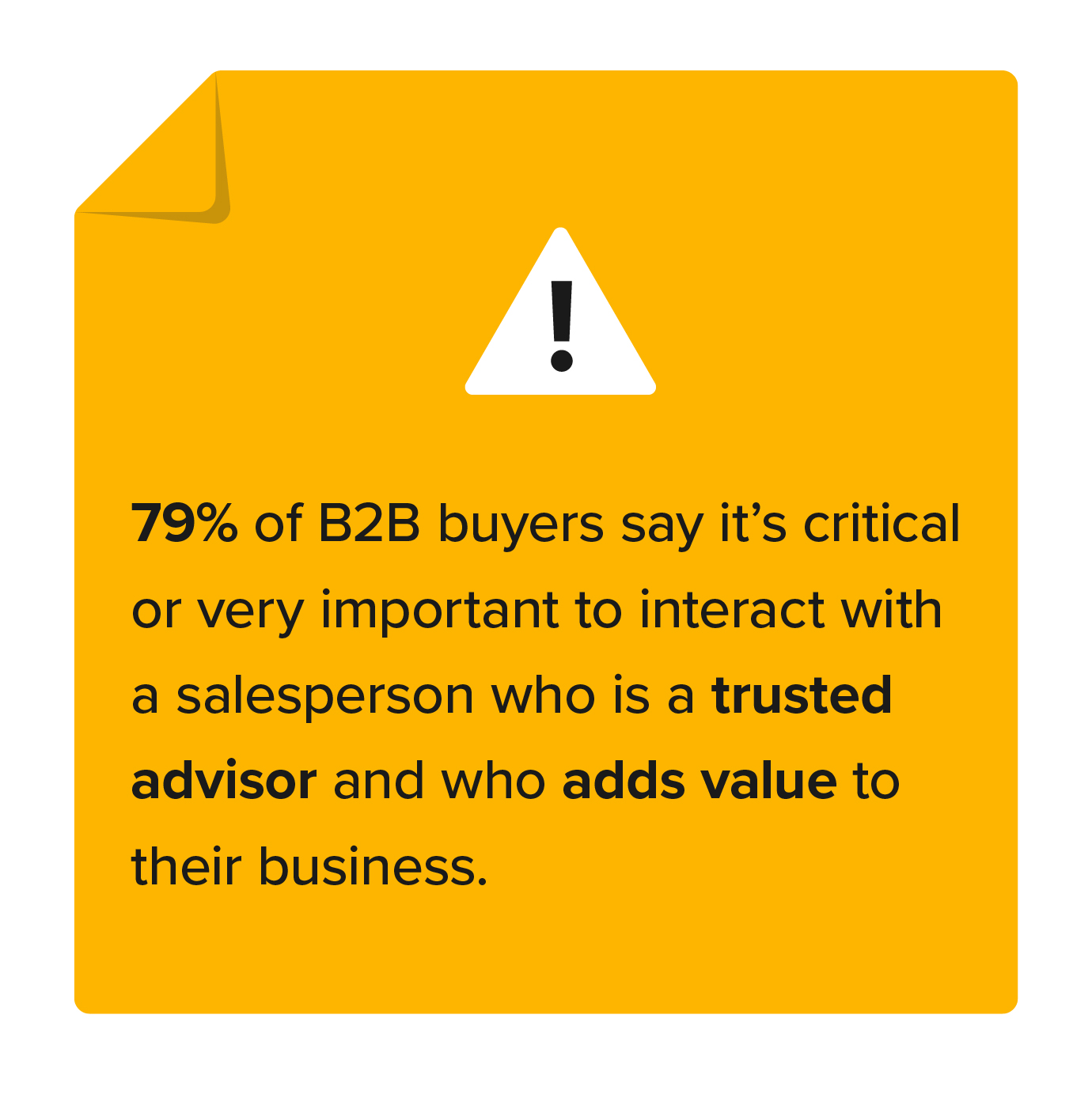 Source, SuperOffice
Thankfully, there are a few ways to identify bad commercial brokers. Of all these ways, the major red flag is discovering a commercial broker isn't specialized (and doesn't have experience) in working with sellers exclusively.
While this might sound somewhat extravagant and shouldn't matter that much, imagine yourself using a commercial broker who works for both you and your buyer. Does that make much sense? Of course not!
Commercial brokers who work with property owners and potential buyers have several questions to answer, especially whose best interest they have in mind. Yours or the buyers'?
Undoubtedly, this should be a major red flag for you. Hence, ensure you find a commercial broker who is specialized in working with commercial real estate owners.
Other red flags include dishonesty, unprofessionalism, zero or minimal track records, etc. Generally, ask the following questions when choosing the right commercial broker:
What are his success stories?
What experience does he have?
Does he have a specialty? Etc.
Answers to these questions – and more – will help you determine if such a broker is the most appropriate fit for you.
4. Underestimate Contract Preparation
Most newbie (and some experienced) commercial real estate owners looking to sell their commercial properties often underestimate the essence of contract preparation. This is a huge mistake that might optimally cost you in the long run.
You must carefully prepare the final contracts and documents required for the property sale, ensuring you pay attention to possible problems that may develop and considering the present legislation.
It is highly risky to complicate the change of the property ownership process. Hence, you must develop an appropriate contract that best represents the agreement for the (future) purchase of such property.
However, drafting such a contract involves proper consideration of the entire sale process, having a deep understanding of the property and your potential buyer.
Most commercial real estate owners, and even buyers, often make mistakes when drafting their contracts. Below are the most common contract mistakes that may occur when selling your commercial property:
Using unmodified templates.
Wrong or limited property description.
Failure to date your contract.
Setting unrealistic "due diligence" timeframe.
Miswriting the buyer's name. Etc.
Other Costly Mistakes Sellers Make When Selling Their Commercial Real Estate Include:
Navigating The Process All Alone
Another mistake that most commercial property owners make when selling their property is thinking they can handle the entire property sales process alone.
This doesn't outrightly mean it isn't possible. However, it is more advisable for professionals to help you handle the process. Apart from saving time, it ensures you are following the right path, and of course, enables you to close the most favorable deal.
Besides, experienced realtors are best positioned to help you market your products smartly, allowing you access a wider pool of potential buyers, efficiently handling the negotiation stage to ensure your commercial real estate is going off the market at the best possible price.
Having An Extremely Personalized Property
Understandably, your property might have unique features that are dear and perhaps personal to you. However, once you have decided to put it out for sale, you must be ready to surrender such personalized features.
Instead, you can remake/restructure such property to fit into the needs of your target audience. Be intentional about making your real estate attractive to your prospects.
For instance, you might prefer a flashy interior design, whereas your target audience values a dull design. You must customize your design to suit such needs; otherwise, you might be intentionally making your property unsellable.
While you might have an individualized approach, you need to understand that your prospective buyers would prefer properties that they can easily make theirs than one that doesn't entirely fit into their business style.
Putting a Cluttered Property Up For Sale
Failing to declutter your property might send an incredibly wrong impression to your potential buyers. In addition, it could prevent them from inspecting your commercial property with an open mind.
Undoubtedly, a dirty property is a turn-off for most buyers. However, regardless of how professional your commercial real estate agent might be, it might take a whole lot more than expertise to sell a cluttered space.
Apart from making it difficult to attract the right buyers, a cluttered space can also prevent you from closing the most favorable deal. A dirty space cannot look attractive. An unattractive space definitely sells lower than a properly arranged property. Hopefully, you understand the analogy.
Should your property be due for dusting, vacuuming, etc., consider hiring a professional to help you with these tasks first before including your commercial property in commercial real estate listings.
Summarily, a decluttered space will position your property to sell even faster and relatively easier!
Underestimating The Importance of Marketing
This is also similar to waiting for your buyers to look for you. Closing the perfect deal, almost always, doesn't work that way. Typically, you must ensure your property reaches the maximum number of people possible, so you can have multiple options to choose from.
Consider including your commercial property in top commercial real estate listings, including an excellent and professional description, title, and property photos. Ensure you also outline the unique features and properties of the property.
Also, many sellers tend to ignore renovating their commercial property. Typically, buyers will prioritize spaces they can move into immediately. Hence, if yours isn't readily available as required, you might find it difficult to get such a property off the market.
Hence, if your property is due for repairs, whether stained paintwork, leaking roof, broken frames, ensure you fix them appropriately before listing such a commercial real estate for sale.
Recently renovated properties are often presented in good light, making sound impressions in the mind of prospective buyers. However, ensure you aren't going overboard with such renovations.
In essence, don't over-personalize your renovations; similarly, do not overspend while renovating your commercial property for sale. Stay moderate.
Every mistake stems from under preparation. Under-preparing yourself for the property sales process will cause you to fall victim to several mistakes outlined in this article.
Before delving into the sales process, carefully examine your property, identify (possible) issues, perhaps a renovation, personalization, litigation, etc., and ensure such issues are addressed before eventually listing such a property.
Ensure your paperwork is properly documented. You can hire a commercial real estate lawyer to examine your lease and find out potential threats or issues.
Staying prepared before listing your property for sale is one efficient way of staying one step ahead of your potential buyers always.
Everybody is vulnerable to mistakes, even the most experienced commercial real estate agents, especially when setting the best price for commercial properties. One proven way is to pay attention to market feedback.
It can be challenging to estimate buyers' demand due to their varying nature throughout the year. In essence, selling your commercial property is an imperfect business.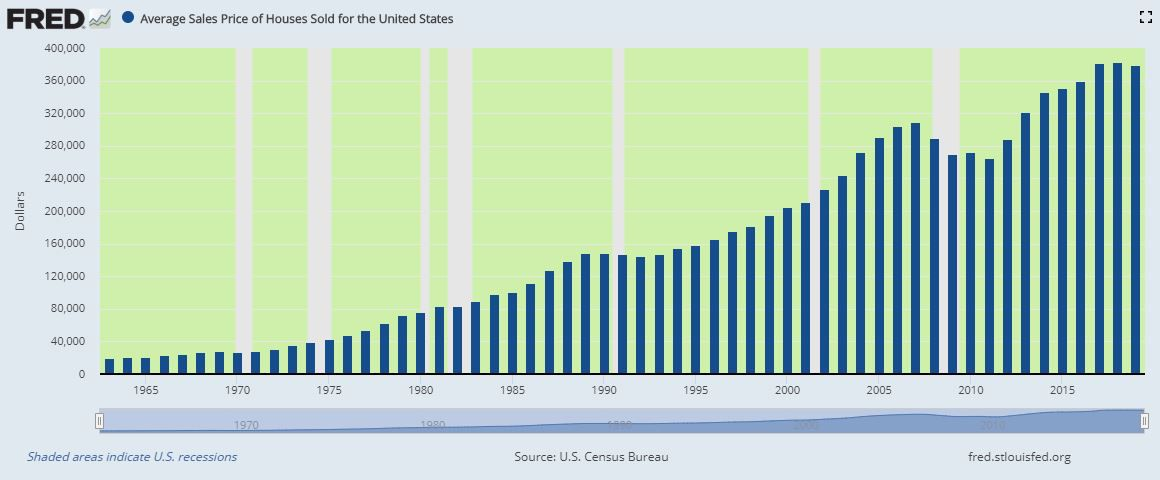 Source, Investopedia
Prioritize the market feedback. Approach buyers' feedback with an open mind, and adjust your market strategy to suit such feedback. This way, you can be sure of closing the most favorable deal.
Final Thoughts
Conclusively, selling commercial property can be optimally complicated, mainly because of the saturated availability of misinformation nowadays. However, although the process can be complex, it doesn't have to be.
Ensure you prepare accordingly, and you aren't making any of the mistakes others made when selling their commercial real estate. This way, you can be sure of closing a favorable commercial property sales deal.
Do you want to sell your commercial real estate anytime soon? Then, book a free consultation session with us today.