How to Sell or Franchise a Fast Food Restaurant
Franchising was invented in America in the 1800s but first gained popularity at Ray Kroc's McDonald's. Business owners in this unique model share the company's profits and operations, providing support and resources. 
A franchise can provide many Americans with an entry point into business ownership, but it also comes with a complex set of operational protocols and challenges. 
For instance, the nature of franchise operations often prohibits franchise employees from forming unions, and recent litigation against larger chains has raised questions about workers' rights and what constitutes franchises. So now, let's look at how restaurant franchises operate and what it takes to open a fast-food franchise.
What is a Food Restaurant Franchise?
A franchise is a business in which the owners grant third parties the right to use the business's name, branding, and model for fees or royalties, as well as ongoing marketing or advertising support. Fast food franchises typically cost $10,000 to more than $1 million to start up. Monthly fees typically range around the 5 percent mark but can be as high as 50 percent. 
According to the franchise contract, each franchisee must provide the same goods and services associated with the franchise. So, for example, franchisees of restaurants offer the same menu (with regional differences occasionally), advertise the same way, and use the same branding everywhere.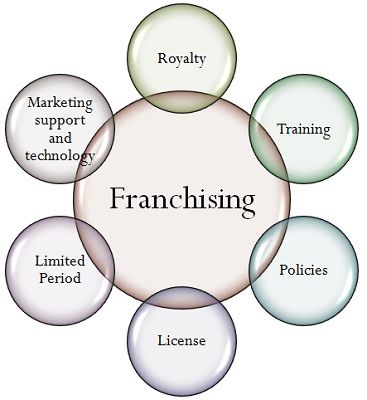 Source: Business Jargons
How It Works
In the early days of his franchising career, Joe Sieve, vice president of franchise development at Arby's, which has around 3,300 restaurants, made many costly mistakes, but none were catastrophic. 
Franchising offers the advantage of having a built-in support network of other franchisees. The franchising process also enabled Sieve to meet franchisees within the system who owned multiple units and seek advice on building his own company.
A common problem first-time franchisees encounter is a lack of cash. At the start of his investment, Sieve was probably undercapitalized.
As a franchise fast food owner, there is lots of learning and innovating to be done. He says there was limited guidance in budgeting the startup costs, and there were a few lean years at first. However, he eventually became profitable.
Currently, Sieve is a franchise advisor for Arby's. Besides seeking potential franchisees with experience operating quick-service restaurants and a certain amount of capital before entering into a partnership, the company supports them from start to finish, including real estate development, construction, design, and eventual operations, training, and advertising.
There are differences among restaurant chains regarding franchisor involvement, associated costs, and the entire franchising process. Becoming a franchisee involves many steps and requires weighing the benefits and challenges of the system.
Budget
: 
Every franchise begins here. Under the FTC's mandate (Federal Trade Commission), franchisors must provide franchisees with a disclosure document detailing the specifics of the franchise agreement, which includes franchise fees, royalties, and advertising. 
A franchise disclosure document will also disclose restrictions on where a franchisee can buy products or supplies to run the business.
For example, to qualify for franchising the world-renowned Halal Guys concept in New York City, franchisees must have a net worth of $2 million and an investment capital of $1 million. Furthermore, franchisees must commit to opening five Halal Guys locations and provide evidence of significant business experience.
Fees
: 
There are usually startup fees associated with franchises. For example, if one were to franchise fast food restaurants e.g Chick-fil-A restaurants, there would be an initial franchise fee of $6,250 to $37,500. 
In addition to land, construction, and restaurant equipment, the company fronts the startup costs. Franchisees, however, end up paying for it in the long run in fees to the parent company. 
As part of the franchise agreement, Chick-fil-A franchisees pay the company 15 percent of gross sales together with 50 percent of any remaining pretax profits each month. Chick-fil-A currently has 1,464 franchise locations throughout the country.
Each company charges a different amount for startup fees. For example, the initial investment for Taco Bell franchises is $45,000 plus a monthly service fee of 5.5 percent of gross sales and marketing support fees of 4.25 percent of gross sales.
TCBY, a frozen yogurt company, charges an initial franchise fee of $35,000 and estimates that a total franchisee investment will be between $245,700 and $418,000. According to the company, all royalty fees and advertising fees are calculated as gross sales (7 percent and 3 percent, respectively). 
A TCBY franchise owner with multiple units needs a net worth of $500,000. His liquid assets should total $250,000, and his liquid assets should total $250,000.
Market Placement
: 
Arby's, says Sieve, defines the areas where a franchisee can operate by discussing financial and operational issues. He explains that a division of the company is devoted to supporting franchisees' success, working with the real estate department to ensure that a particular area has customers, along with other restaurants, but perhaps no other sandwich chains.
Leasing a Restaurant
:
 Franchisees of McDonald's pay a down payment of 40 percent (of the total cost of the restaurant) for a new location and a down payment of 25 percent for an existing location. 
There is a requirement for franchisees to make 25 percent of the down payment in cash, while the rest can be financed. In addition, franchisees who own McDonald's restaurants must pay a monthly service fee based on their restaurant's sales performance, usually about 4 percent of their monthly sales.
Comparatively, Subway franchisees work directly with the company to find a location. The franchisee signs a sublease and pays directly to the landlord each month, with Subway negotiating the terms and signing a master lease. The franchisee can also build its restaurants out themselves.
Fast food restaurants have a special type of lease contract, the triple net lease. Commercial real estate triple net leases, commonly called "NNN" leases, make tenants eligible for general additional rent expenses. However, as a property owner, you have expenses associated with its management and operation, including property taxes, maintenance, and building insurance.
NNN stands for "net, net, net," which refers to the additional costs associated with this leasing arrangement. The landlord is typically billed monthly, along with the rent. In industrial and office buildings, triple net leases are becoming a common lease form. However, they are more commonly found in retail properties.
Many advantages are associated with the lease option that makes the fast-food restaurants often triple net leased. As a result of the steady income generation and low risk, the company offers an extended ten-year lease guarantee with no expense to the owner.
Partnerships
: 
Franchisees can find products for their restaurants by connecting with existing brands and companies. Also, the parent company will be able to provide guidelines for the equipment that will be required. Franchisees at Subway, for example, have the option of leasing equipment and can obtain financing through Subway.
Advantages of Franchising
Having a franchise presents significant advantages over owning other types of small businesses. First, as a franchisee, you automatically gain recognition of the brand you represent. 
An additional franchisee can capitalize on the recognition factor and ride the same wave of success by signing on with a company or concept that already has a loyal following.
A good example is Halal Guys: what began as a cart on the sidewalk has now become an international sensation. The company took advantage of its popularity by partnering with a successful franchising firm, Fransmart, which has helped the brand achieve new heights by entering new markets such as Dallas, Chicago, and Orlando. 
According to Dan Rowe, Fransmart's CEO, "a brand has to have a soul and a story," implying that franchisees must embody that same "soul" that initially attracted people to the brand once they sign on.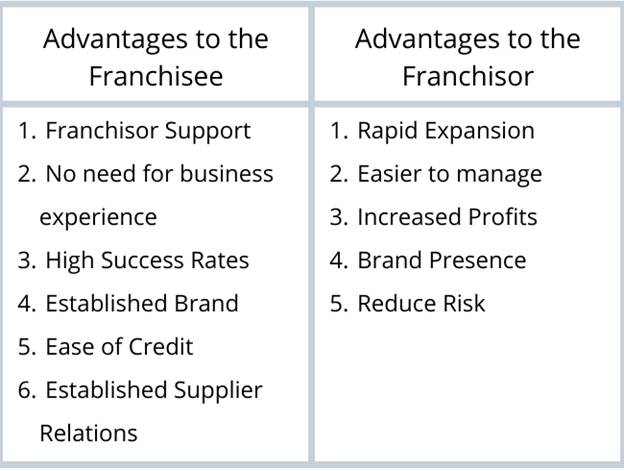 Source: Boyce Wire
In addition to its track record of helping immigrants enter the American economy, franchising is also responsible for one of the most recognizable brands of ice cream trucks in the nation: Mister Softee. 
According to Eater previously, Mister Softee franchisees were primarily Irish, Italian, and Greek in the early 1960s. However, African-Americans, Caribbean, and Hispanic nationals and immigrants from the Middle East pursued business ownership over time. As a result, franchisees of Mr. Softee receive support from Mr. Softee in supplies, parts, finance, marketing, and training.
As the Wall Street Journal reported in 2014, some businesses even offer franchisees special visas that allow them to obtain permanent residency in the United States, provided they invest $500,000 into their business and create 10 new jobs within two years to incentivize franchising. 
In addition, immigrants have been supported by businesses like Subway to join a business and eventually open their own.
The Franchise Business Review reports that individuals who run multiple units of a franchised restaurant can see higher profits, as their fixed costs can be spread over more units. Owning more than one franchise can also lead to greater financial stability, staff retention, and brand influence.
Disadvantages of Franchising
Franchisees can earn higher profits when they own multiple units, but opening multiple units in the first place can be a big commitment: The chance of failure is higher, even though the risk is distributed among multiple locations. 
Nevertheless, according to the Franchise Business Review, multi-unit owners can see significant profits, often more than single-unit operators, even if the process takes longer.
Mr. Herman, a franchisee lawyer, based in Washington, DC, also believes that franchise agreements can be restrictive. Therefore, before signing a franchise agreement, franchisees should carefully review the franchise disclosure document and consider labor costs, costs of goods sold, and what royalties will be due to the franchisor.
Many across the globe have enjoyed the benefits and opportunities of franchising, and customers have also had a variety of options.
However, he says, it is "cowboy capitalism," a term that connotes "unpredictability, inconsistency, uncertainty – the Wild, Wild, West of Entrepreneurship" where rules can be interpreted differently.
Additionally, as fast-food employees ask for higher minimum wages (in most cases, $15 an hour), the franchisors may be forced to reduce hours and reduce jobs, or else raise prices to maintain profitability. As a result, franchisees are run like small businesses, but they may be subjected to more government regulations because they are tied to their parent companies.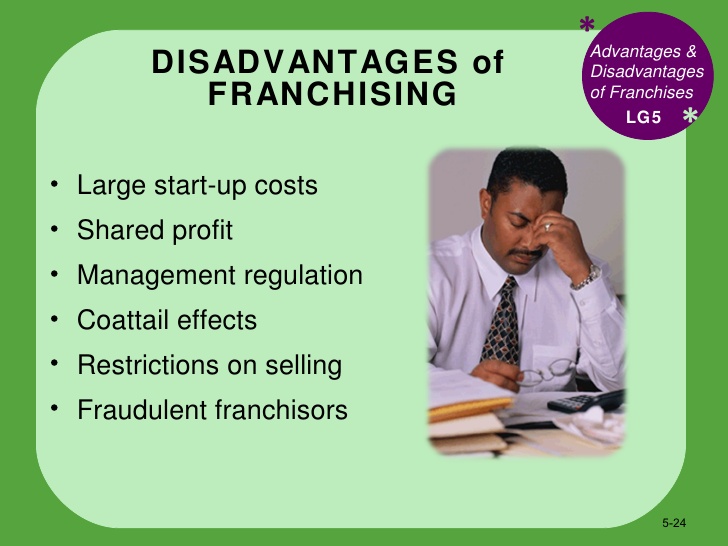 Source: Franchise Batao
Having the franchisee and overarching franchise profit from a joint business model has a unique structure that affects employment and wages. As a result, employees of restaurant franchises typically can't unionize, so any wage or labor issues must be handled by the franchisee rather than the corporation as a whole. By limiting class-action lawsuits, it benefits the parent company.
How to Franchise a Fast Food Restaurant
Franchising has proven to be one of the most effective methods of achieving unit growth in the restaurant industry. The latest US Census Bureau data shows that franchises account for more than 54% of fast-food and fast-casual restaurants in the country.
We expect to see even bigger trends when the 2020 Census data is released and as restaurants recover from the Coronavirus COVID-19 pandemic, with franchises gaining even more market share. 
If you are a restaurant owner, founder, or manager, we will describe how to franchise fast food restaurants in this article. If you decide franchising is right for your business, you will need to take the following steps:
Franchise Disclosure Document (FDD) Development;

Operations Manual Development;

Protecting your Intellectual property;

Establishing your new franchising company;

Issue and Register your FDD;

Developing a Sales Strategy; and 

Develop a Franchise Plan and Budget.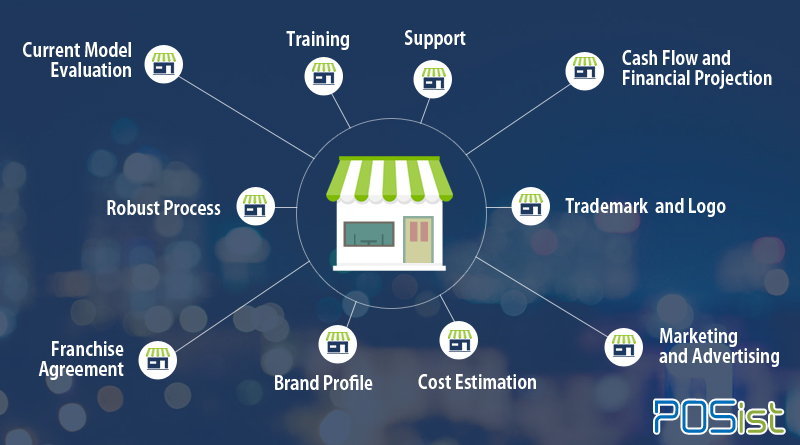 Source: The Restaurant times
Franchise Assessment – Should You Franchise Your Restaurant?
The expansion of a multi-unit restaurant is achieved either organically, where you invest directly in, build out, and manage multiple restaurant locations, or franchise-derived growth, where the franchisee's fund, manage, and operate the unit expansion. 
Each form of expansion has its advantages and disadvantages, and there are many examples of successful expansion. For example, Chipotle, Starbucks, and In-N-Out Burger are company-owned and operated, not franchises, whereas Mcdonald's, Dunkin Donuts, Jersey Mike's, and others are franchised outlets.
Are you considering franchising for your restaurant? What are the pros and cons? The first step is to evaluate the 5 franchise ability factors: (a) Are you successful at operating your restaurant? (b) Is your business scalable? 
Are you able to protect your brand? Will you expand your business through franchises? Are you prepared financially to expand your business through franchising? 
When you answer "yes" to these questions, the next step is to evaluate what steps you need to take to franchise your restaurant.
Step 1: Prepare Your Franchise Disclosure Document
Before selling a franchise, you must issue and disclose to prospective franchisees the Franchise Disclosure Document (FDD). The FDD will provide a summary of your entire franchise offering, including: 
(a) a description of your restaurant and management team, 
(b) requirements for operational efficiency, 
(c) the estimated startup costs of establishing a restaurant, 
(d) franchise fees, royalties, and other fees will be payable, 
(e) the legal relationship between you and your franchisees, 
(f) territorial protection; and 
(g) details of the financial performance of your current restaurant(s).
Step 2: Prepare Your Franchise Operations Manual
You will provide your restaurant franchisees with a confidential franchise operations manual. Throughout the guide, you will supply information about how to develop and operate your restaurant, including: 
(a) requirements and standards for starting a restaurant, 
(b) a pre-opening training program,
(c) standard recipes for menus, 
(d) approved vendors and suppliers, 
(e)A marketing plan, 
(f)The management of the front-of-house operation, 
(g) the maintenance of back-office operations, 
(h) delivery, catering, and take-out rules; 
(i) handling the ordering process via an app and dealing with third-party delivery agencies; and 
(j) numerous other system standards. 
The operation manual evolves and changes over time as system standards are improved, supplemented, and modified.
Step 3: Protect your Intellectual Property
Franchises often include a limited license to use your trademarks, one of the most valuable assets you are granting to your franchisees. Therefore, the US Patent and Trademark Office requires that you register your trademarks to protect them if you choose to franchise your business.
Step 4: Establishing a New Franchising Company
There are many reasons for this, but a basic one is that you will be forming a new franchise company and your existing business, i.e., XYZ Restaurant Franchising, LLC. 
This will allow you to separate your franchise business from your current operations. Additionally, by doing this, you will also need to disclose financial statements for your new corporate entity within your FDD and not those for your existing restaurant business.
Step 5: Issue and Register your FDD
To issue an FDD, your franchise lawyers will need to develop a franchise system and offering that is legally compliant and competitively positions your brand, then you will need to register your FDD in the state where your franchise is registered."  
As part of the issuance process, your franchise lawyers prepare your franchise disclosure document, determine that it complies with the franchise laws, and put an issuance date on it. Franchises will be offered and sold immediately in the non-registration states (i.e., in states that do not require any special filings or registrations). Your FDD will be filed for registration in the registration states. 
Step 6: Develop a Franchise Sales Strategy
A franchise sales strategy is crucial during the franchise development process. It is far too common for restaurants opening for the first time to spend money on marketing they are not yet ready for. 
Both franchise brands and marketing strategies need to "season" before they are ready. 
Here are some things to consider when launching a restaurant franchise:
The creation of a franchise sales landing page that presents your brand story and focuses on the value proposition that you can offer to the right franchisee, for instance, how can franchisees transform and improve their lives by establishing franchised restaurant locations; 
Organic leads comprised of those who may be interested in purchasing a franchise and are familiar with your restaurant; 
Third-party, public relations aimed at developing and reusing content about your business, your story, how your brand can impact your franchisees, and, generally, provide validation; 
Providing yourself and your team with the resources to learn franchising and various franchisor marketing channels, franchise vendors, and events. 
Step 7: Develop a Franchise Plan and Budget
For a franchise to thrive, it is necessary to plan 1, 2, 3, and 4 years. In your first year, you will focus on organic growth, selling to a few franchisees who are well qualified, and "seasoning" your brand. 
You will spend more time in year 2 working with digital media and marketing, including organic lead generation, SEP, social media, and public relations. During year three, you will focus on accelerated franchise growth. 
Your existing restaurant franchisees (i.e., those you sold to in years one and two) – the franchisees you sold in years one and two – will be key to your future success. They will provide important validation for future franchisee recruitment if your existing franchisees prove profitable and make a good return on investment.
Probably the last thing on your mind right now is to sell a fast food  restaurant franchise or your restaurant franchises. The odds are good if you're participating in one of the many current food crazes (like Pokeworks, MOD Pizza, or Wahlburgers).
 Still, there is no telling when the right time may come to sell a fast food restaurant since the fast-casual industry is predicted to reach $67 billion by 2020. Therefore, you need to prepare as a business owner who is smart and savvy. 
You can easily become complacent when everything is running smoothly, and your restaurant seems to operate by itself. As a result, you might believe that you won't consider selling your business until years down the road. Nevertheless, that mindset can limit your opportunities and prevent you from recognizing lucrative ones when they arise.
Although you are not actively seeking out buyers for your business, another business owner may be looking to buy a franchise to expand their fast-casual restaurant business. It may result in a lucrative and appealing offer you're not expecting.
Additionally, to be prepared to sell a fast food restaurant, you'll be able to tap into a booming fast-casual market. 
How Should You Prepare for a Sale
?
Keep your restaurant running at its best: First of all, it's a great idea to run your business as though you were courting potential customers to be sure it's running at its best. Business is similar to people and always looks its best during the courting phase. Getting complacent is easy when things are going well. 
When you run your restaurant as if a potential suitor can walk through the door at any moment, you can enjoy better customer service, more consistent cash flow, and positive reviews from patrons.
You can do this by asking yourself, what should a fast food restaurant sell? With your answers, you can be intentional about what your restaurant sells.
Your fast-casual restaurant runs its customer-facing operations every day, so keeping track of your company's books and records often takes a back seat. 
However, being prepared for a potential sale will keep you accountable when it comes to keeping track of your books, records, licenses, and anything else that could get left out when you have more pressing matters on your plate.
Maintaining readiness for sale forces you to adopt operational efficiencies and duplicatable processes. Whenever and wherever you expand your business, effective, repeatable processes, give you a better chance of success.
How to Sell a Fast Food Restaurant
Selling a fast food franchise is never easy, but it's time to say goodbye. There is a possibility you own a small brand of your own, even if you're a franchise owner.
It doesn't matter how you look at it; you're in luck if you want to sell because the fast-food industry is experiencing a boom, unlike anything we've ever experienced. The business landscape is hungry for fast food restaurants due to emerging production technologies and promising consumer trends.
Why sell a fast food restaurant at a time when it has a bright present and even brighter future? Or perhaps you would like to take on a new venture. There could be a very good price on the seller's part. On the other hand, there's nothing wrong with hanging up your spatula and moving on. Regardless of the reason, you're pretty confident that the time has come to sell a fast food restaurant. You are in the best position to sell your fast food restaurant right now for the following reasons: 
Taking Advantage of a Trending Market
Over the past decade, fast food consumption has steadily risen. As a result, the fast-food industry (or quick-service restaurant industry to insiders) reached a record high of $256 billion in revenues in 2019.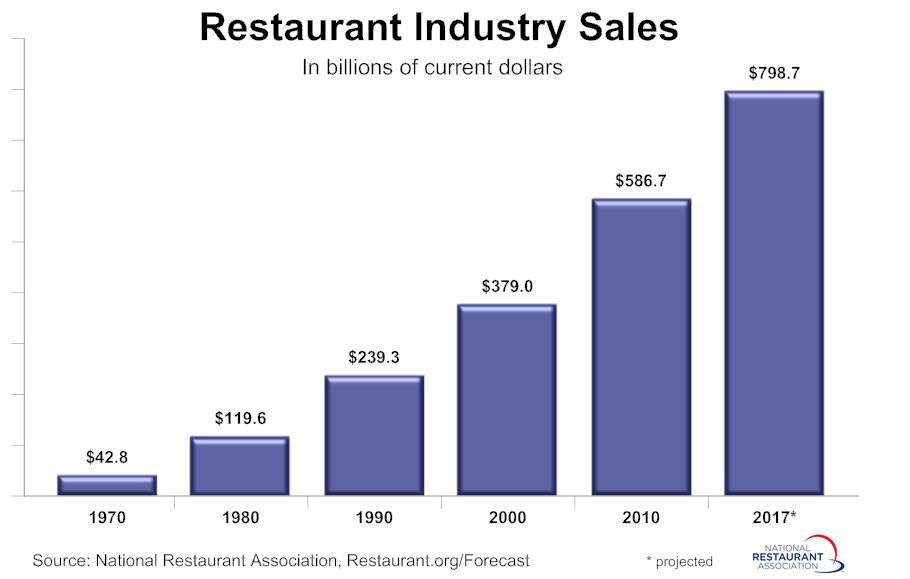 Source: CB Insights
As a result, fast food establishments tend to grow during economic expansions, with little impact during downturns. In addition, the Motley Fool reports that consumers rarely give up fast food during recessions, but they do choose not to eat at full-service restaurants.  
The combination of this fact and whatever brand loyalty your fast food business has cultivated means it's a fairly safe investment. In addition, this industry enjoys regular income, which means you'll see many suitors interested in buying your business. In the fast-food business, it's neither a buyer's nor a seller's market – it's a rare win/win situation where both parties profit.
How To Get the Most For Your Fast Food Business
Your sweat, blood, and tears went into this business, and that's more valuable than the fryers themselves. Franchise-approved evaluators might be required to assess the assets and property, depending on your franchise. Should you decide to establish your own second opinion, or if you operate independently, consider the following top business valuation factors:
Technology
: 
Align your business with new technologies, and make sure that any practical trends you're implementing have a lasting business case. For example, your fast-food restaurant will stand out above the competition when it is framed as cutting-edge, thereby making your business future-proof. 
Among other industry trends to highlight are meat alternatives, artificial intelligence, food delivery, and more. You should highlight all the ways your company is ahead of the curve, as no one wants to buy a stagnant business.
Taxes
: 
In any business sale, taxes will play an important role. Not every sale is all profit. Not only are you going to share some of it with your team, but you can expect a good chunk of it to go to taxes as well. Make sure your asking price takes these things into account.
Brand
: 
The brand is everything in fast food. The brand's reputation will be paramount to customers looking for a quick bite to eat on the road. Brand health may be the most valuable asset you can make available to a potential buyer, no matter how well known your franchise is or how loyal your customer base is.
As someone who understands the business landscape, you probably already have all kinds of business ideas in mind. You should hold off on those ideas for now – the number one mistake aspiring sellers make being too zealous. Keep your head down, follow these tips, and most importantly, surround yourself with like-minded people.
It doesn't mean you are an expert on tax law just because you run a fast-food restaurant. You should concentrate your sales efforts on where you can be the most effective and add the most value to negotiations. It is a good idea to look at other businesses in your area that are for sale to get a sense of what your business is worth.
To sell a fast food restaurant, it is best to hire a real commercial agent. This is because of the fluctuations in the market due to the outbreak of the pandemic, the Covid-19 virus. By hiring a real estate agent, you get to save yourself time, money, and resources as they guide you to choose the best of options and scopes of preparation every time. Your best option is CommercialConsult. 
Commercial Consult
Commercial Consult can provide you with more information about how to franchise a fast food restaurant. We'll also provide you with information and professional help on how to sell a fast food restaurant.
As a group of professionals with extensive experience in commercial real estate and transactions, we provide high-quality services to our clients. We have a track record of providing top-notch services and have a large client base to prove it.
Through our collaboration, we will help you maximize profit on every commercial real estate transaction. Contact us today for more information!