Detailed Guide to Selling Your Warehouse in 2022
The coronavirus pandemic has brought the world into a state of uncertainty. The global economy is in shambles, and it's not just businesses that are feeling its effects. With most people being forced to work from home, many have turned their attention towards how to sell warehouses and other commercial properties.
If you own a warehouse or storage facility, this guide will help you decide whether now is the right time to sell your property.
Why Sell Your Warehouse?
Selling your warehouse is a complicated process that requires careful planning and execution. This guide will walk you through the steps of selling your warehouse, from determining what it's worth to finding a buyer, negotiating the sale, and closing on the deal.
The goal of this guide is to help you avoid making costly mistakes when you decide to sell warehouses. We'll cover everything from determining the value of your warehouse to how to find potential buyers for your business.
Before you can start your journey to better health, you need to determine what you want. If you don't know where you are going, how will you get there? Here are guidelines to help you in selling your warehouse in 2022. 
Determine Your Objectives
There are several ways that you could use to sell warehouses. You could choose one option over another depending on your desired goals by selling your warehouse. For example, some people prefer to sell immediately, while others like to wait until they have more money available before doing so.
Some of the most common reasons why people sell warehouses include:
They are looking to invest the proceeds back into their business or retirement accounts.

They want to buy

another property

with the proceeds from the sale.

They need immediate cash to pay off debts or other obligations.

They want a tax deduction as part of an overall strategy.

They want some extra capital to start a new venture.

They would like to move out of their current location.
When considering the options for selling your warehouse, think about what you hope to gain from the decision. For example, would you instead make $1 million today or $2 million next year? How does that affect your long-term plans?
Another way to decide which option to pursue is to look at your situation and see if you would be able to meet all of your needs by using the proceeds from the sale of your warehouse.
You can also decide which option to pursue by looking at your situation and seeing if you would be able to meet all of your needs by using the proceeds from the sale of your warehouse.
Sell Your Warehouse
There are three ways by which you can sell warehouses. They include:
Using a Commercial Real Estate Agent
Perhaps you're wondering, what do brokers do for sellers?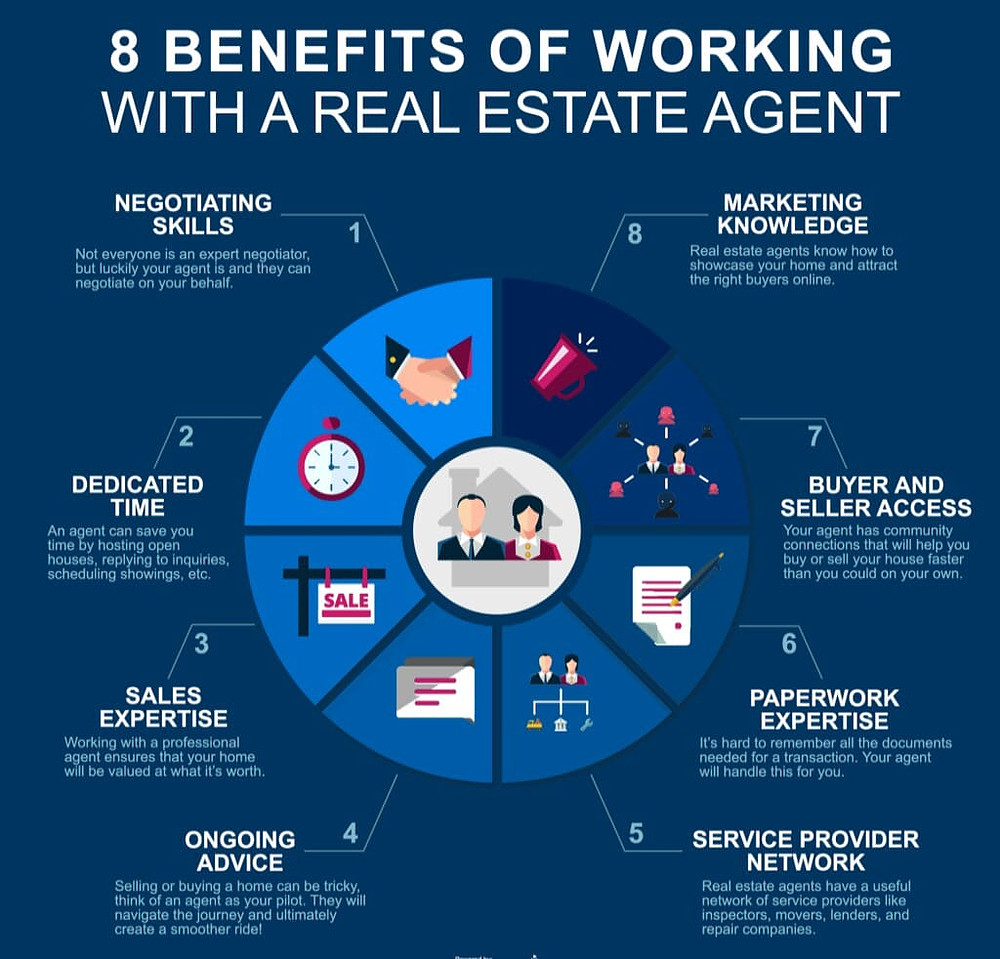 Source: Property Expertz Global
Commercial brokers are real estate brokers who are capable of helping you sell warehouses. Commercial real estate professionals are trained in specific areas of commercial real estate and are licensed by their state.
The services of commercial brokers include assisting their clients with all aspects of investing in commercial properties. In addition, they also help in real estate transactions like the acquisition, sale, and leasing of all types of commercial property.
Benefits of Using a Broker
If you are selling a warehouse, choosing a well-versed broker in your particular market is essential. These professionals will be familiar with the values of your property, market trends, and active buyers of warehouse properties.
A seasoned broker will:
Provide you with advice on how to conduct marketing and sales.

Identify the needs of buyers in your market.

Inform you of the need for repairs or improvements.

Know the right price for your property.

Provide you with contract negotiation advice.

Facilitate access to the property for buyer inspections.

Recommend other professionals who may be necessary, such as surveyors and attorneys.

Market the property without disrupting an ongoing business if you or your tenant use the warehouse for business purposes.
They are responsible for handling initial inquiries from buyers and other brokers. They will then negotiate and execute a Confidentiality Agreement (CA) or Non-Disclosure Agreement (NDA) with the buyer. These agreements are particularly important when a business is already operating in the property.
The fastest way you can sell your warehouse is by utilizing a broker. With a strong marketing package targeted at active buyers, a broker can reduce time on the market.
Disadvantages of Using a Broker
In some brokerage firms, all listings are accepted regardless of marketability. It means regardless of whether the property is easy to sell or not, it is accepted readily. However, as time goes on, it becomes obvious that selling some properties is much more difficult than others. So, they are more tilted towards selling properties that are much easier to sell. Then, when callers seek more information about those properties, they are in touch with the broker's other listings that will sell more easily.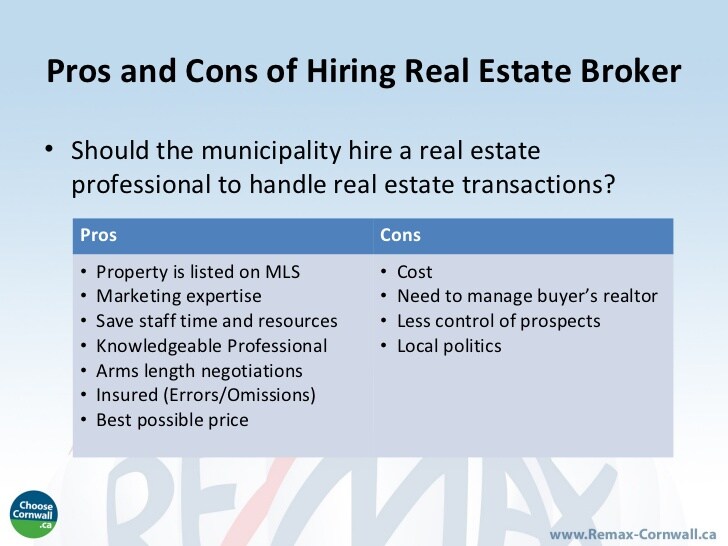 Source: SlideShare
To remedy this, always ask the broker how much commercial real property he has listed and their average TOM (Time on Market).
The cost of working with a broker is its biggest disadvantage. Good commercial brokers typically charge commissions of 4% or more. The broker can demand 10% compensation for smaller sales to ensure that their marketing costs are covered and still make their expected fees.
Sell Warehouse by Owner
You might be familiar with the term "Sell warehouse by owner." Selling a property by the owner means selling a commercial real estate property without any external help. For example, it's known as an FSBOsale (For Sale by Owner) if you sell your house by yourself without a broker. 
A unique way you can sell warehouses FSBO is through online platforms. Your property can be listed on the website with a fee, and interested buyers and agents can contact you directly.
Your chances of selling a warehouse yourself are better if you already have contacts who can buy it.
Advantages of FSBO Sales
One of the most important advantages of FSBO sale is the savings. In the traditional selling process, brokerage commissions represent the largest expense. Therefore, it is highly tempting to keep 4%- 10% of the purchase price.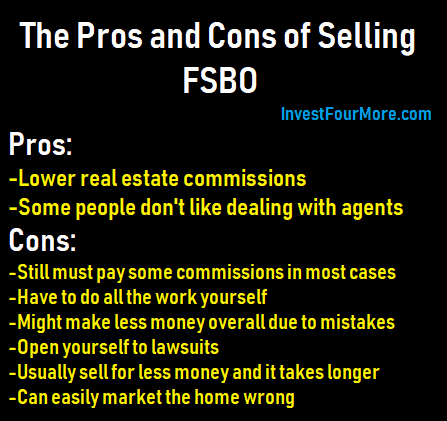 Source: Investformore
Disadvantages of FSBO Sales
The majority of property owners believe they know what their property is worth. In the absence of extensive property sales experience in the market, your estimate may be off in one way or another.
Overestimating the listing price can lead to long periods spent sitting on the property.
If your property sells quickly, you'll always wonder if you missed out on money. Unfortunately, it's likely that you did.
Considering the long list of responsibilities of a broker, it is clear to see that selling a commercial property will take a great deal of your time. Most passive investors do not have enough time to dedicate to the sale of their warehouse. Hiring someone else to do it on their behalf will be the next practicable step for them.
Most buyers use the services of a broker. At the very least, you will need to pay a buyer's agent commission. It is because your buyer will have a professional representing them, but you do not. Therefore, it will result in you saving only half of the cost.
Inform Your Advisors
Inform your attorney, accountant, and financial planner that you are thinking about selling your warehouse. These professionals have varying responsibilities, so you will need to consult with each of them.
A lawyer will look out for your legal liability, a CPA will look out for your tax liability, and a financial advisor will look out for your financial future.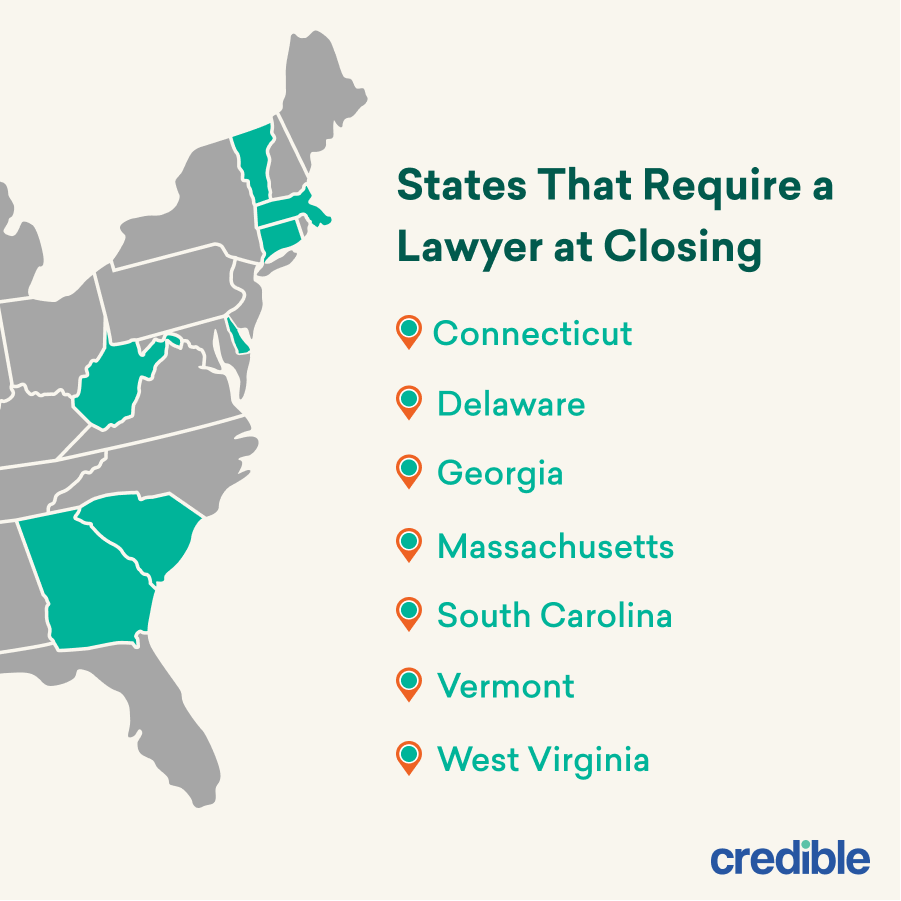 Source: Credible
Negotiating the purchase contract with an attorney will also be essential. For warehouse purchases and sales, attorneys draft the contracts specially for the transaction. A contract's specific language could either protect you or expose you to unnecessary liability. To be effectively protected, you need to contact your attorney to help create an accurate sales and purchases contract. 
Ensure that Ownership Documents are In Order
Your investment property is likely to be owned by another entity, such as an LLC. Even if you are the sole owner, this may be the case. In the organizational documents, the steps required for the sale of the property are outlined in detail. You have to examine the document to make sure you follow the instructions to the latter. 
If your enterprise is a partnership, you must inform your partners that you are planning to sell. A major decision like this may require the agreement of others even if you own the majority of the partnership. Several major decisions, such as the sale of an asset, require 65% of all the members' interests in an LLC.
Ensure that the Warehouse has a Clear Title
Depending on what you did or what others did, you may have altered the ownership of your property. To be sure there is no issue whatsoever, you might need to consult your attorney. Your attorney can assist you in settling this before marketing the property. 
You may have crept into your setbacks if you built improvements to the property or extended the pavement. In today's world, people are even registering deeds on other people's property without their permission.
When you sell a property, you'll need to convey (or transfer) a clear title. Again, this is something you want to make sure is not a problem in advance.
Examine the Warehouse's Condition
Traditionally, you negotiate an inspection period, or diligence period, with the buyer before selling your home. This will include a professional inspection of your warehouse.
To assist them in this process, you will need to provide them with diligence documents such as surveys, environmental reports, Geotech reports (if the property was developed), and insurance policies, including title insurance.
Ensure the roof, plumbing (if any), and all mechanical systems on your property are in good working order.
Investors often borrow money to finance their purchases. Therefore, you will want to provide a lender with all the diligence documents, an appraisal, and an inspection report. If there are any major defects, you should fix them before closing.
The last thing you need is a surprise at the last minute. An inspection period is usually when buyers can cancel the contract for any reason or no reason. You may lose the deal if they think you are hiding something.
Examine the Service Contract and the Warranty
Look into whether any equipment warranties, installation warranties, or construction warranties will transfer to the new owners. This will make your marketing more attractive.
Contractors such as HVAC companies are generally willing to honor the remainder of their contract with a new owner. Thus, the buyer would be able to lock in your price, which could benefit them.
Make sure that you cancel your service contracts if they don't transfer to the new owners so that you won't have to pay them again after the sale.
Examine Your Leases
You should have your attorney review your lease if you have a tenant. Property values can be increased if you have a paying tenant in place. It is particularly true if the tenant has a strong financial foundation or is nationally recognized (a credit tenant).
Be sure to give any required notices on time and to convey the lease to the new owner.
Evaluate the Value of Your Warehouse
An objective evaluation of your property and the local market is required to determine the market value of your warehouse. There are three methods of evaluating a property's value. The location, age, and condition of the property may require consideration of each method from time to time.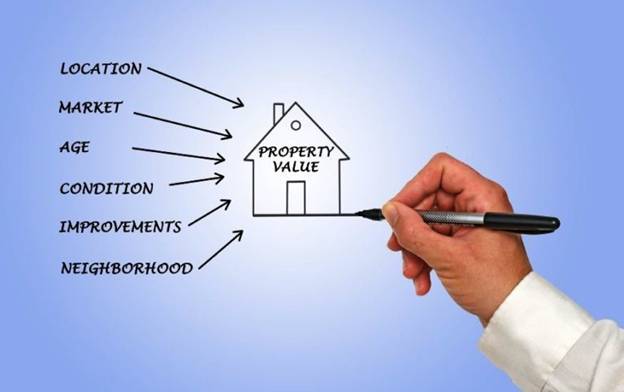 Source: The WowDecor
A description of the three commercial real estate appraisal methods is given below.
Direct Comparison
The value of your property is calculated by taking into account the actual prices of similar warehouses. The price of these sold warehouses is calculated by comparing them to those that have recently closed, are fairly close to yours, and are similar in size and location.
Properties that have closed within the last year will be acceptable comparables. However, you must also compare at least three properties.
Any difference between your property and the comparable properties is reflected in the sale price of the comparable properties. Its value is calculated as the average of the adjusted prices.
A Direct Comparison is probably used when your warehouse is vacant to determine its value.
Income Capitalization
Only properties that generate income can be assessed using this method. According to this principle, the value of a property that generates an income is based on the return that it will bring to an investor. Cap Rate is the formula used for calculating the value of a property.
An estimate of a property's Net Operating Income (NOI), its annual return, or in this case, its value, can be derived from the Cap Rate formula.
Divide the current net operating income (excluding debt service) by the average cap rate of the market. The result is the property's fair market value.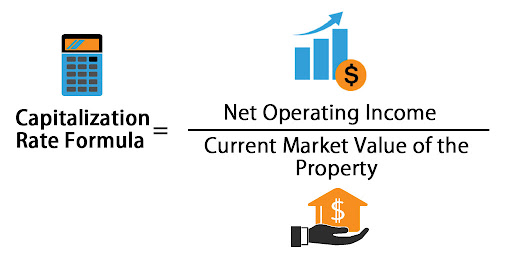 Source: CREEntrepreneur
Cost Approach
As the name implies, the Cost Approach looks at the cost of replacing the property. Therefore, the Cost Approach might be appropriate if a commercial property has been built recently and has no income history.
In other words, the property's value is the land's cost plus the cost of building improvements equal to the land's cost minus depreciation.
Hiring an Appraiser
An appraiser's job is to evaluate property values objectively. Therefore, they must adhere to professional and ethical standards in their work and are licensed by their state.
Appraisers have easy access to the following property information:
closed property sales,

construction costs, and

average Cap Rates.
A property appraisal's cost depends on its size and complexity as well as its financial record. For example, in the United States, an appraisal of a typical one-building warehouse can cost approximately $2,000 to $5,000.
An appraiser may conduct an appraisal on an abbreviated form at a lower cost for a property owner.
Marketing Your Warehouse For Sell
The Marketing Package
In the industrial space, marketing packages are data-driven. To determine the property's suitability for their use or tenants, buyers and sellers want to know certain details about it.
You should include the following items in your package:
Location of the property

Accessibility to major highways and distance from them

Land size

A map or survey showing where improvements are located on a property

A description of the construction method and the age of the improvements

Dimensions

The mechanical system

Capacities of electrical systems

A building's structure, loading docks, ceiling height, or office space.

If there is a possibility of adding

value to the property

, for instance, room for expansion, make sure to emphasize that.
Presenting the right information to the right audience can be critical, but you should ensure that your presentation looks professional. 
You should not disclose any financial information about income-generating properties until a Confidentiality Agreement (CA) or a Non-Disclosure Agreement (NDA) has been signed. Information regarding the financial terms of the contract will be contained in its Confidential Memorandum.
Where to Advertise
Online real estate listing sites have taken over the world of real estate marketing. In a recent survey published by the National Association of Realtors (NAR), 100% of homebuyers stated they had used the internet at least once while searching for a home. However, the total reach of print advertising was just 47%.
The same applies to commercial real estate. Online marketing is cheaper and more effective because it can be targeted to your intended audience.
It is a good idea to search your area for local and regional businesses listings. However, you may have to pay a fee for advertising on some sites.
With the rapid development of the industrial space, we have had several technological advancements. One of these advancements is the modification of the communication network across the globe. A huge product of this is social media. Some social media platforms offer advertising services, so you may already be using them. Facebook, LinkedIn, Instagram, Twitter, Snapchat, and Pinterest all have advertising options you can utilize. You can target your message to real estate professionals with business media such as LinkedIn.
The number of real estate ads on Google has grown by over 250% during the past few years. Regardless of your level of technological expertise, Google has a team of marketers who will assist you.
You can put a "Warehouse for sell" sign if it isn't being leased. Most sellers, however, report that brokers attempt to list their property for them by calling from signs.
Listing Your Warehouse
If your property has features that set it apart from others, highlight them in your listing.
Does your warehouse have a climate control system? For some warehouse owners and tenants, this can be an advantage.
If you have an office building in your warehouse, it qualifies as Flex Space, and you should describe it as such.
For some companies, loading docks are a necessity. You can utilize this in your marketing.
These days, it might seem common to have roll-up doors in your warehouse, but they are worth including in your warehouse description.
The presence of overhead cranes and hoists is also a huge advantage for warehouse properties. Be sure to emphasize their weight capacity along with their presence. In the absence of overhead hoists, make sure the structural beam can support them. Ask a structural engineer to examine your building. Make sure the new owner is aware of the option of hoists or cranes.
An active warehouse must be easy to access by trucks coming from major highways/interstates. Therefore, a "warehouse for sell"  property that is located near a major highway is very desirable today.
For the nearest airport, the distance is also important. When air cargo arrives, it must be stored until it is distributed. Therefore, if a warehouse is near an airport, this should be a major marketing point.
Acreage above what is required for expansion should be regarded as potential space for expansion.
Warehouse space can be used for a variety of purposes. Therefore, your property must appeal to a wide range of buyers.
Make sure that you emphasize that viewings of your warehouse are by appointment only if it is leased.
Make Sure Your Buyers are Qualified
.
A seller with experience will ensure that the buyer can perform before incurring the legal fees associated with a purchase agreement.
If you and the buyer use a Letter of Intent (LOI) to set the contract terms, make sure you require proof of funds from the buyer by the end of the inspection period.
Make sure you are comfortable with their ability to obtain financing if they are getting a loan. Obtain information about their lender, if they have been pre-approved, and if they have borrowed from them in the past.
Buyers who have purchased similar properties and have successfully closed on transactions before will be an advantage.
Confidentiality and Non-Disclosure Agreements
You will be required to share financial information about your warehouse's operation when leased and not just owner-occupied.
Before receiving any financial information, a buyer must sign a Confidentiality Agreement (CA), also known as a Non-Disclosure Agreement (NDA).
You should keep this information confidential because if they share it with others and the sale falls through, you may be in a difficult situation. Tenants may leave, and your financial situation may suffer.
Your rights are established in an NDA, as well as remedies you have if confidentiality is breached. It is the buyer's responsibility to ensure that their agents and employees abide by the agreement. Your explicit written permission must be required before your buyer can share confidential information.
An NDA won't cover tax records if they pertain to the public information about your property.
Prepare this document with the help of an attorney.
The Inspection Process and Due Diligence
Before closing the purchase, a prudent investor will want to inspect the property and verify its assumptions.
Inspection Periods, sometimes called Diligence Periods, will be specified in the LOI and contract.
The inspection process should not take more than 90 days for smaller properties. However, detailed transactions involving larger properties can take up to 120 days, possibly more.
The Inspection Period begins the day after both buyer and seller have signed the contract.
During the Inspection Period, most contracts permit the buyer to terminate the contract for any or no reason. Therefore, the amount of time you allow shouldn't exceed what is necessary.
In this period, the buyer will schedule visits from inspectors and appraisers to the property. In addition, they will examine all the documentation you have provided, including financials, reports, and studies.
The Inspection Period should end with the resolution of all remaining contingencies. Upon the waiver of the contingencies or termination of the contract, if they cannot be met, the contingency will be notified in writing. Once the Inspection Period is over and you have not heard from the buyer, you should consider that they have waived the inspection, and the buyer is obligated to close.
If an inspection period extension is necessary, an experienced buyer will add necessary vocabulary to the contract to allow it to be extended. 
If they extend by 30 days, you should insist that they pay additional earnest money. It is sometimes possible to make those funds non-refundable but credit them toward the purchase price.
Signing the Contract
The commercial Purchase and Sale Agreement, also known as the contract, is a complicated legal instrument. The contract outlines all of the obligations and rights of both the buyer and seller in great detail.
It provides information about what is being conveyed to the buyer, the type of deed to be used, and if anything else is specified. Examples include vehicles, equipment, contracts, or leases.
As part of the contract, exhibits will include legal descriptions of the property, surveys, and location maps.
A lawyer should draft all commercial sale and purchase agreements. The attorneys will negotiate various items for each party, and changes will be made according to the document. In the lease agreement, make sure you require your attorney's lease form if they want to begin the process with a lease form.
A contract is signed by the buyer and seller when everyone is satisfied. At that point, it takes effect.
A few days after the effective date, the buyer will be required to deliver due diligence documents. You should prepare them ahead of time.
You will also have to deliver the earnest money to your attorney within a few days of signing the contract. Following that, the inspection period begins.
Loan Payoffs
The lender will need to provide you with the payoff amount if there are any loans on the property. In this case, it refers to the outstanding balance on the day of closing.
The closing balance consists of the principal, interest owed, and any remaining bank charges as of the closing date.
Your attorney will handle the loan payoff on your behalf. You can convey a clear title to the new owner once the lender receives full payment and releases their lien on the property.
Financing Approvals
Lending is a normal part of the buying process for commercial properties. In low-interest environments, this is particularly true. Therefore, it is almost certain that the contract will contain a financing contingency.
Underwriting the borrower's financial strength and appraisal of the property will determine whether the loan can be approved. The warehouse must also be an income-producing property that is leased to others. Therefore, you are required to submit the financials for your warehouse.
If you have complete financial records ready for the buyer, that process will go more smoothly.
Earnest Money
As a sign of their serious intent to buy, the buyer must place a deposit with the seller's attorney or escrow agent when they sign a real estate contract. It's called earnest money.
In most markets, the seller must pay 1-3% of the purchase price as Earnest Money, but they can negotiate more.
In most cases, the Earnest Money will be refunded if the buyer terminates the contract during the Inspection Period. However, as long as the seller performs as agreed during the Inspection Period, the Earnest Money is non-refundable if the contract isn't terminated before it expires.
The Closing of the Sale
Escrow refers to the process of closing a real estate transaction. An independent third party, not the buyer or seller, holds the funds and releases them after certain conditions have been met.
Title agents, sometimes referred to as escrow agents, are regulated by each state. They can be attorneys, title companies, notaries, or even notaries with a proper license. Some states require the parties to complete an escrow agreement.
All aspects of the transaction must be completed before the funds can be released. This includes recording the new deed in some states.
For a clear title to be passed on to the buyer, a title search must be performed. It includes checking if any liens have been placed against the property. In addition, property owners should obtain title insurance for all properties they purchase. In the case of a lender, the title policy will be required by the lender.
If a buyer borrows money for their purchase, they must sign loan documents prepared by their lender. To transfer the property to the buyer, the seller signs documents such as a deed.
A corporate borrowing resolution or board resolution is required when the seller or buyer is a legal entity. According to these resolutions, each entity determines who can sign legal documents on its behalf.
Before funds are distributed to anyone else, the loans on the property need to be paid in full and any liens released. Then, following proper signatures and satisfaction of all liens, the funds can be distributed.
The escrow agent makes payments to surveyors, brokers, and others involved in the transaction. Sellers receive the remainder of the funds.
Settlement statements detail the closing's financial details. In layman's terms, this acts as a ledger showing the credit and debit transactions. Therefore, commercial real estate settlement statements are referred to as ALTA settlement statements.
Commercial Consult
Commercial Consult can provide you with a more detailed description on how to sell a warehouse or a storage facility. We can also provide advice on how to sell your property.
Our team of experts has vast knowledge about the industry, which is why they are able to provide you with great advice on how to sell a warehouse. Our staff of commercial consultants possess extensive experience in the area of commercial real estate. We know what it takes to find you the perfect space. This expertise ranges from industrial warehouses, retail centers, office buildings, shopping malls, and much more.
We can assist you with all aspects of real estate including buying, leasing, financing, development, construction, as well as property management. 
If you're interested in selling your warehouse or storage unit, consider contacting us today.