What is the Difference Between Residential and Commercial Real Estate?
Commercial real estate compared to residential real estate operates under a very different set of guidelines that most realtors and commercial clients are not aware of. Residential real estate has a set number of standard contracts that rarely change and are not difficult to use. Learning about 15-20 of these contracts can be enough to carry you through most of your residential career and have a strong understanding of all the possible outcomes in a residential transaction.
Commercial real estate on the other hand is incredibly nuanced and specialized, requiring an experienced team of specialists to get the client from identifying properties, analyzing properties, finding financing for said property, carrying the property from beginning of a transaction to the end in an escrow, and possibly even leasing up the property afterwards to make sure it has a good income for the new owner.
Residential Real Estate Hurdles
In the world of residential, the same types of hiccups occur throughout the escrow period. After about 10 transactions you can be pretty prepared for these hurdles. Barring the changing of a market and having to completely transform your business model, working inside the residential real estate market from a $200,000 condominium to a $20 million oceanfront property is fairly similar. Write an offer, negotiate terms, submit deposit, do an inspection, make some repairs, get an appraisal, fund the loan, and hand over keys.
All of these various points present the same variety of problems that can arise – inspection finds a major fault with the home, appraisal comes in short of purchase price, somebody doesn't agree on the rent back terms, etc. The agents try and reason with their clients to inch towards the other party's terms and usually a compromise is reached. The calmness level and problem-solving skills of the agents come together and get tested to solve these various issues and get to closing date.
Commercial Real Estate Hurdles
In commercial real estate, everything gets a bit more complex and detailed as the number of variables increase not only from the types of properties you are able to work with, but due to the fact most parties tend to use their own contracts written by their own firms and attorneys. This is why you tend to see more specialization towards various asset classes (multifamily, industrial, office, etc.) and also which types of clients (owners, buyers, investors, etc.) they represent in which way (acquisitions, dispositions, leasing, etc).
Specialization gives these brokers the ability to represent these clients very well due to their experience and understanding of these types of transactions, but also specialization allows for additional benefits like access to soon to market or off-market properties that the client would not have had access to before. Also, working within a team of other similar professionals, many times transactions can be done in house and completed with a little more ease.
Completing a Commercial Transaction
Now completing these commercial transactions, because of the complexity of the types of assets and the infinite possibilities on contracts, ultimately seems like every transaction is incredibly unique. Learning how to close a commercial real estate deal is extremely tough.
Commercial brokers, first work on a team that completes these transactions regularly to build up their base knowledge then after a good amount of time have a solid understanding to move up the chain of command to a more central role. Even then, they do have a whole team of individuals to help them through the transaction including, but not limited to, – attorneys, escrow, title and marketing teams. All these operate in house and are paid handsomely to make sure each transaction is a success.
For example, an industrial warehouse purchase may contain just some of the following nuances that a residential transaction would not:
If the buyer is buying using a commercial loan helping them find and secure that loan include further nuances if they are an owner occupying the space or they are looking to buy it as an investment property.
Coordinating the current tenant's departure (if there is one) along with the buyer's arrival into the space (warehouses can be as large as 5,000 to 5,000,000 square feet large and this topic alone could take years to coordinate).
If there are multiple tenants in the space with leases ending at various times this could get even more complex.
Additional equipment like solar panel systems and the transfer of those items (whether they are on leases or purchased).
Checking for structural issues.
Land and soil tests for any harmful chemicals from previous tenants.
When the properties are large enough added layers of bureaucracy are added due to dealing with Fortune 500 companies, etc. Navigating these mine fields are never easy.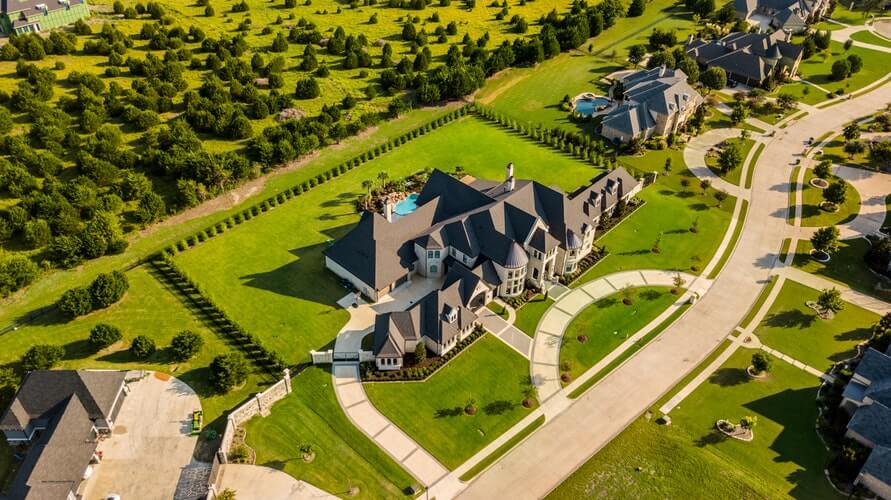 Is it Easier to be a Residential Real Estate Agent?
All things being said, no one would ever say residential is "easier" per se than commercial real estate, as each has its individual nuances and skillsets needed. Most commercial brokers could not have the patience to show an elderly client 50+ homes in a senior community, discuss wall coverings and accents for hours at a time on an educated level, or have the cultural knowledge of feng shui and know the needs of a tough to please client that doesn't want the stairs leading out the entry door.
Residential real estate has a lot more negotiating with various parties on abstract matters that commercial does not. Commercial real estate simply looks at the numbers going in and the expected numbers going out and makes a judgement call based off how much risk is acceptable, but even that risk number is calculated out extensively.
Can a Residential Agent Handle a Commercial Real Estate Transaction?
Residential agents could very well handle, with some limited knowledge, the commercial transactions they are handed to some degree. If they know what a LOI is and can speak some "commercial" terminology they can certainly get a step up, but when it comes to taking care of their client to a higher degree and providing a service that is exemplary, it will be very difficult to offer that service fully.
From lack of E&O insurance, to lack of access and knowledge of commercial contracts, to simply not knowing what to look out for in a specific type of transaction, they will leave their client out in the cold if one of these hundreds of moving cogs has a hiccup before closing date.
Should I get a Commercial Broker to Handle my Client?
Being able to present a commercial broker with extensive experience in the field will assure a happy client that will trust their residential agent far into the future. And once another commercial broker is needed, they will turn to their residential agent to connect them with a qualified and well-versed broker in the particular field needed.
Commercial Consult is just that service that can provide you with a network of specialized, experienced, and professional commercial brokers in every particular field needed.
Take the burden off yourself of finding the right person for the job at hand and reach out to Commercial Consult with just a few details about the transaction and our team will be able to connect you with the right broker before you know it. Their network of brokers across the country are continuously vetted to ensure exemplary service and knowledge around the deal.
Contact us today!